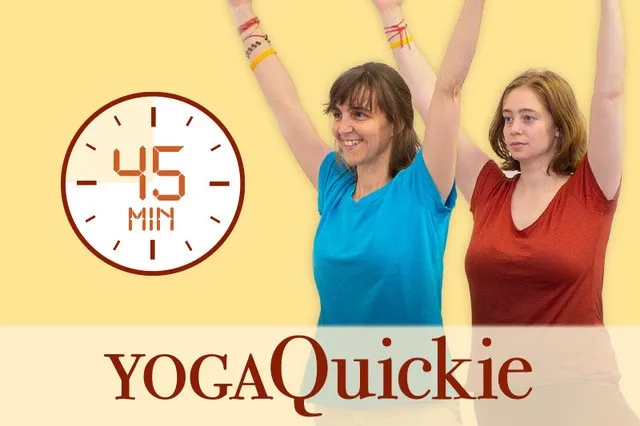 Yoga Quickies
45 minutes ♥ $15 class
How quickly can you feel better?  Join our user-friendly, deeply effective yoga classes that make a real difference in a short time. Why? Because that's all you've got available!
Tuesdays from 5:45-6:30 pm
This class fits easily into your schedule while improving your life. Body, mind, heart and more, just as yoga is so well known for. Your first class will prove how quickly you can feel better.
Every week features a different teaching theme.  This gives you variety while you learn a lot of different poses.  Yet it is all laid on the base of profound openings and deep inner experiences.
Can you make real progress in a short time?  Yes, definitely!  We use customized teaching protocols that dissolve the deepest tensions in your body.  It happens in the first few poses and a short breathing practice. 
Then you build strength and stamina, ending up in a short meditation.  You float out of class, with an open spine, open breath and open heart. 

Svaroopa® Yoga makes this all easy. How do you find out?  Come on in!
Svaroopa® Yoga
You don't need force in order to improve your body and to find peace of mind. Svaroopa® yoga uses a scientific approach to vibrant health and vitality, opening you to profound experiences of your own Divine nature.  Discover how easy it is to feel better.